This page is

HOME
About YMCA
About Hiroshima YMCA

---
---
The YMCA
The YMCA was founded in 1844 in London, England. It is an international organization that operates in 120 countries and territories throughout the world. Based on the spirit of "Love and Service manifested in Jesus Christ", the YMCA offers a wide array of programs and services in the areas of social welfare, international relations, education, culture, wellness, facility use, etc. to preschoolers through senior citizens.

Hiroshima YMCA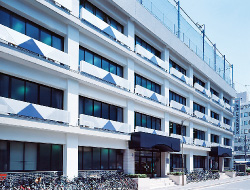 Hiroshima YMCA was founded on October 25, 1938. In adherence to its mission, Hiroshima YMCA promotes the holistic growth and well-being of individuals throughout the course of their lives through a wide range of programs and services. Hiroshima YMCA aims to make contributions to strengthen society both locally and globally.
Central Hiroshima YMCA is located in downtown Hiroshima city. Hiroshima YMCA is organized into five foundations; Educational Foundation, Social Welfare Foundation, Yuai Welfare Foundation, Youth Service Public Interest Incorporated Foundation, and Global Community Center (NGO). Hiroshima YMCA also has facilities in Higashi Hiroshima city and Otake city, as well as in Iwakuni city (Yamaguchi prefecture) and Yonago city (Tottori prefecture). Additionally, Hiroshima YMCA operates a campsite in Geihoku. People of all ages and from all walks of life are welcome to partake in Hiroshima YMCA.
Hiroshima YMCA Mission Statement
We, the Hiroshima YMCA, shall
endeavor to live a fulfilling life based on love and service manifested in Jesus Christ, and, we shall work toward guiding youth and fostering their dreams, hopes and their spirit to live as they encounter people and nature as well as different cultures, societies and values.
We shall,
endeavor to work with young people and to help each and all to realize their dreams;
teach youth the value of life and help them share this appreciation and understanding within their families;
promote a peaceful society by fostering international exchanges that strengthen ties among people;
encourage all people in each community to work together to improve health, welfare and culture;
protect the global environment;
communicate the A-bomb experience to the next generation and will support the abolishment of all nuclear weapons.
Approved by Hiroshima YMCA Standing Committee
October 24, 2001
Access
Central Hiroshima YMCA Map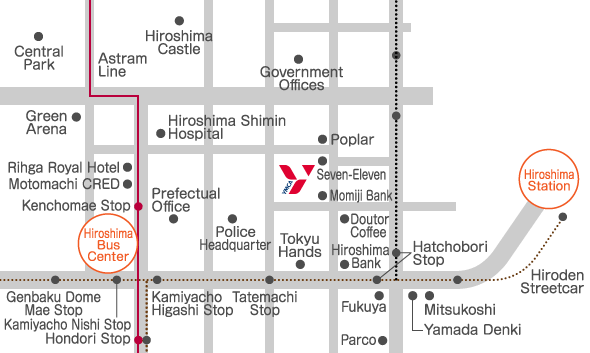 【Access】
From Hiroshima Train Station (south exit), take any streetcar other than number 5 to Tatemachi stop - about 20 min. Hiroshima YMCA is a 3 minute walk from there.
From Hiroshima Bus Center, it is a 5 minute walk to Hiroshima YMCA.
From the final Astram Line stop (Ushita), it is a 10 minute walk to Hiroshima YMCA.
From Ujina Port, take a number 1 streetcar to Tatemachi stop - about 30 min. Hiroshima YMCA is a 3 minute walk from there.
Hiroshima YMCA
7-11 Hatchobori, Naka-ku,
Hiroshima 730-8523
Japan
Central Hiroshima YMCA Facility Guide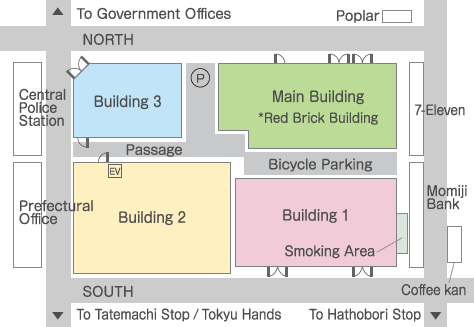 ---