Four seasons of fun, studying at the YMCA!
Itfs pretty natural that youfll study many things everyday while in the classroom, but itfs the time you spend outside of class that really helps you to grow. Have a blast at our parties and school festival; immerse yourself in volunteer activities. Fun and excitement that you canft possibly imagine until you experience it for yourself. Enjoy yourself like there is no tomorrow with your YMCA friends and instructors.
Spring
April
Spring entrance ceremony
Placement test
New student orientation
May
Health checks
Field Trip
June
Sports festival
Exam for Japanese University
Admission for International Students
Summer
July
Japanese language proficiency test
Spring semester final exams
August
Summer Holiday
September
Fall entrance ceremony
Placement Test
New student orientation
Fall
October
School festival
YMCA Foundation Day
Health checks
November
Exam for Japanese University
Admission
Charity Runs
December
Japanese language proficiency exam
Christmas party
YMCA international fundraiser
Winter vacation
Winter
January
Fall semester final exams
February
Project presentations
March
Graduation
Graduation party

Entrance Ceremony

Field Trip

Sport festival

School Festival

Christmas party

Project presentation
Enjoy an even more meaningful life at YMCA.
The excitement of being a student at the IBC doesnft come only from classes, it comes from students getting together after school to put their hearts into planning and pulling off some big events. And participating in these events together with like-minded friends is a good way to learn important lessons.
¡ Field trips
Letfs get to know Hiroshima!
With interesting and informative field trips like ours, international students get to know more about Hiroshima and Japan.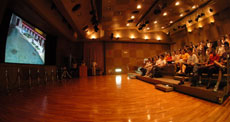 NHK field trip (Hiroshima broadcast station Hi-Vision Theater)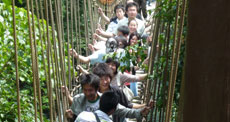 Mitaki Youth Facility
¡ Sports Festival
Every year, we hold a volleyball tournament You can extend your new circle of friends. But of course, the competition is serious. It's sure to be an exciting match-up, so you better aim for victory.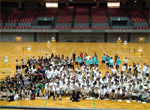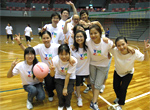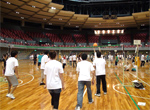 ¡ Christmas Party
Christmas comes only once a year. And we celebrate in style at hotel's hall. Celebrate the day and enjoy the fun program planned by students, which includes games, presents, and live performances.